This index provides an easy method of browsing through the prayers by category and tradition.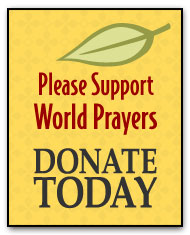 Selected Prayers
Prayers by Category
Adorations


Prayers of devotion, surrender, love, praise and offering.

Celebrations


Prayers of thanksgiving, initiation, affirmation and blessing.

Invocations


Prayers of petition, supplication, calling forth and healing.

Meditations


Prayers of reflection, contemplation, being and teaching.
Prayers by Tradition
These are some of the religious and cultural traditions represented in the collection. Use the SEARCH page to look for prayers of other religions not listed below.